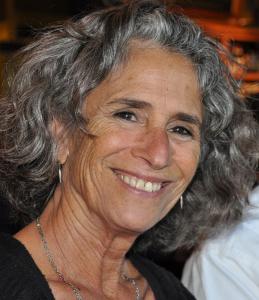 I came to clay strictly out of passion for the medium. When I am in my studio, all is well with the world. I may be throwing bowls on the wheel or rolling out clay for slab construction or applying glaze to bisque ware. Wherever I happen to be in the creative process, I am at peace with myself and with the world.
My background is in the fashion business. I was in the merchandising end of the field and color was always important. It wasn't until I took a workshop at Haystack Mountain School of Craft with Alec Karros that I realized how valuable color was to my work as a potter. The transformation from organic pieces to embracing the use of color has become my trademark. I am very influenced by such artists as Modigliani, Morandi, and Hundertwasser. My work, as a result, has a certain whimsical 'attitude' and yet, hopefully, is very 'user friendly.'
I have been making pots for 40 years, and became a full time ceramist fifteen years ago. Prior to this, I was a pastry chef/restaurant owner here on the island. I still dabble in baking, but my real love is for the clay. My studio/gallery is open to the public. My work can also be seen at the Nantucket Looms, Robert Foster Fine Art and the Artist's Association.
- BT